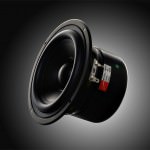 Välkommen till MYC AUDIO
Våra produkter innefattar elektronik och högtalare, allt från enklare system till produkter av världsklass som kan tillgodose den mest kräsne med väljud.
Volent
Volent holds a simple but grand vision. Believing in the power of music, we seek to manufacture the best reproducers and thus enhance the lives of individuals and families who enjoy life with music.
http://www.volent.com.hk
Swans Hivi
Hear the difference
http://www.swanspeakers.com
Xindak
Chengdu Xindak Electronic Co. Ltd. develops and produces serious high-end hi-fi products. The factory has celebrated its 20 years anniversary in 2009, and are among the most recognized Chinese hi-fi manufacturers. The general characteristic of Xindak products is that they are constructed from simple and traditional design principles, without unnecessary frills - just as many hi-fi enthusiasts prefer.
http://www.xindak.com
Intresserad av våra produkter ?